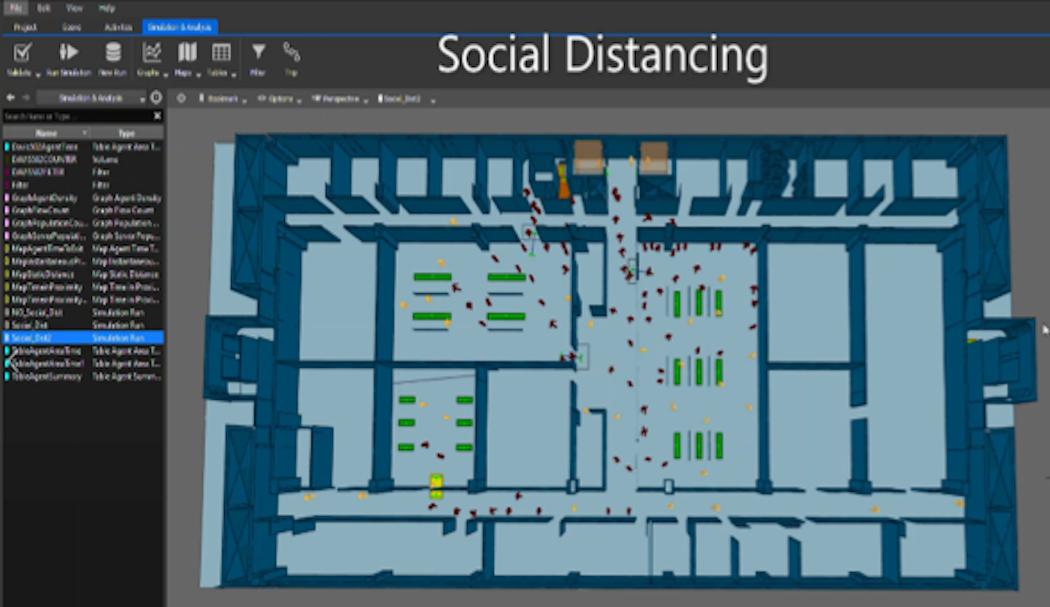 Facilities Operations Platform
Leads
:
Samuel Fernandes, Raja Sengupta
Most American enterprises do not manage infectious diseases. Covid-19 is changing that. Enterprises are now asking for symptoms, conducting temperature checks, creating distancing and PPE use policies. Some, like universities and meat-packing plants even have their own SARS Cov-2 testing programs. The new business processes need to make clients and employees feel safe, shield enterprises from liability, but also achieve biologically real outcomes.
The 'Covid-19 Facility Operations Platform' aims to empower enterprises to measure exposures in enterprise facilities, reduce them and minimize the likelihood of disease outbreaks. We propose IoT data-driven analytical processes. We start with only three causal factors – PPE use, in-facility social distancing and air flows. Of the three modes of SARS Cov-2 transmission, i.e., contact-droplet, airborne-aerosol, and fomite; social distancing, PPE use, and air-flow strongly determine the first two, and thereby the risks of exposure borne by clients and employees on enterprise premises. Moreover, enterprises can manage their HVAC and who goes where within their facilities. The platform empowers enterprises to do the best they can on three management processes that matter and are also their responsibility.
Designing tools to monitor and mitigate exposures in enterprise facilities and minimize the likelihood of disease outbreaks